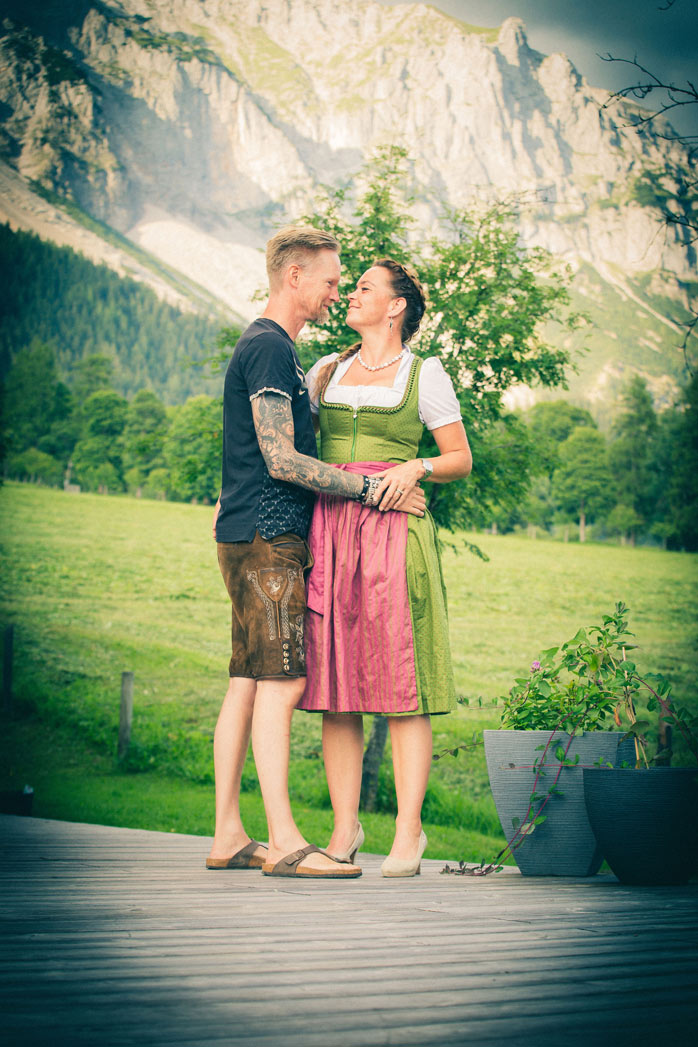 Our beautiful Austrian-style house was built in 1977 by Bernhard Schrempf, who has run it over the years as a hotel / guesthouse. The four-storey hotel had 14 double rooms with a bathrxoom, a cozy guest room with bar, a sauna and a sun-warmed outdoor swimming pool.
In 2016, we bought the house and renovated it, creating living space for ourselves, and three beautiful luxury apartments. When these appartments are rented at once, a group accommodation is created where the large gastro-kitchen is at your disposal. The house has a number of additional facilities that make a summer or winter stay more pleasant. In summer you can use the heated swimming pool and the grill house. In winter, the 'ski-in, ski-out' house is situated in the middle of slopes in the heart of the family ski area Ramsau Dachstein. The house has a heated ski cellar, a wellness area with a wonderful sauna.
Especially for you, we have made an overview of everything this beautiful area has to offer. We have listed some of these fun activities on our site. Upon arrival, you will be personally provided with the 'Secret Tips' that will match your dream holiday.
Austria is one of the highest rated holiday countries for families. This versatile country has so much to offer, for those seeking rest, active holidaymakers and families. Haus Bernhard was assessed by Booking.com with a 9.7. And for a good reason! Come and enjoy our beautiful house and everything this region has to offer! We look forward to your arrival!
Your hosts,
André and Nancy Kool-Ottens